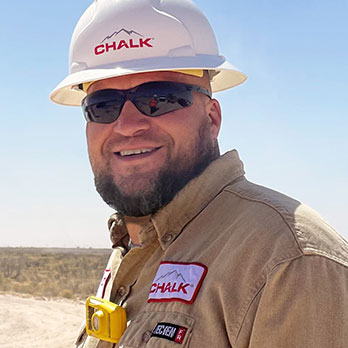 Director of Safety at Chalk Mountain, David Serach was recently interviewed by Dave Nemo of Road Dog Radio on Sirius Radio. It was all part of the yearly 2022 Texas Trucking Association (TXTA) Conference held this year at Horseshoe Bay, "Deep in the Heart of Texas". The four-day event included presentations focusing on topics like federal policies, family-owned business challenges, technology, and safety.

Nemo asked David a variety of questions about working in the oil services industry and the public perception of oil field work. Nemo also recognized Chalk Mountain for being named the 2022 TXTA Truck Safety Contest Grand Champion and for receiving the Great West Safety Award in the Local Over 10-Million Mile category. David reminded listeners that safety is sometimes a challenge even for tenured drivers who may not think that they need the continued review of safe practices.

"I always equate it back to professional sports," said Serach, "I don't care if you've been driving 2 years, 20 years, you know, a professional athlete never stops training, they never stop working out, they never stop trying to improve. There's always something to improve."

David is one of the newest members nominated to the Emerging Leaders Council (ELC) of the TXTA who protect the interest of the trucking industry, educate its members, and equip businesses to be successful in Texas trucking.