Our Story
Truitt Kimbrough
Founder and Co-owner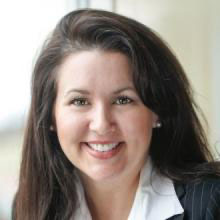 Mindy Laudermill
Founder and Co-owner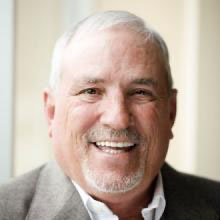 Gerald Curry
Founder and Co-owner
Mindy Laudermill, her brother Truitt Kimbrough, their late-father Max Kimbrough, and long-time business associate, Gerald Curry, founded Chalk Mountain Services of Texas in 2006. But the roots of the company go deeper, many years before Chalk Mountain Services came into being.
Mindy and Truitt's father, Max, started Max Kimbrough Transports, Inc. in the 1970's with a single truck, hauling milk from his dairy farm in the Dallas/Fort Worth Metroplex area. Eventually, Max sold the dairy farm, but continued his trucking service, with local grocery stores as his customer base. Business was good, and the trucking business thrived.
Then, in the early 2000's, the oil and gas industry began to show increased activity. By 2006, the industry was trending upward, especially around the Dallas/Fort Worth Metroplex area. During this time, Max was approached by an oil and gas company operating in the Barnett Shale. Seeing the developing opportunity, Max, Mindy, Truitt, and Gerald developed a plan to haul production and flow-back water from nearby gas wells. With the creation of that plan, Chalk Mountain Services of Texas was born.
Today, Chalk Mountain Services is a leader in the oilfield service industry, managing transportation and logistics in the Eagle Ford Shale and the Delaware Basin. With locations across Texas, Chalk Mountain Services continues in the tradition started years ago by Max Kimbrough, and is now carried forward by Mindy, Truitt, and Gerald.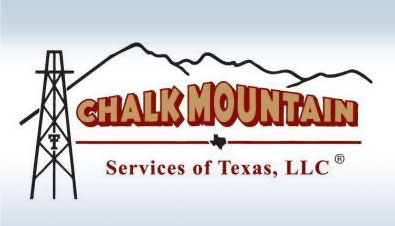 2006
Chalk Mountain Services begins hauling in the Barnett Shale
2008
Metro SWD is drilled to better serve the needs of Chalk Mountain customers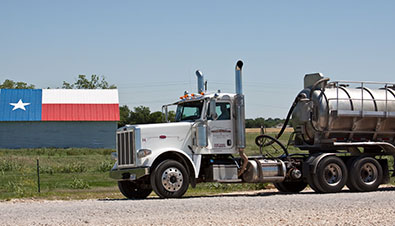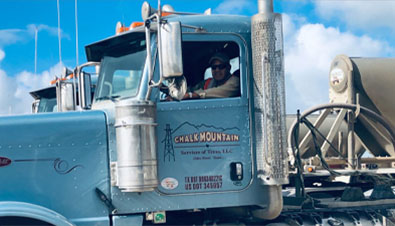 2009
Chalk Mountain begins sand hauling operations in the Barnett Combo
2010
The Eagle Ford Shale creates an opportunity for hauling both sand and water in South Texas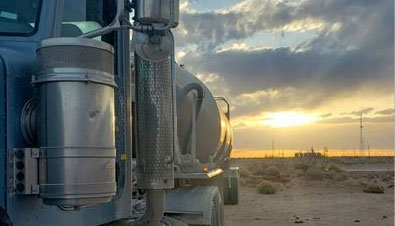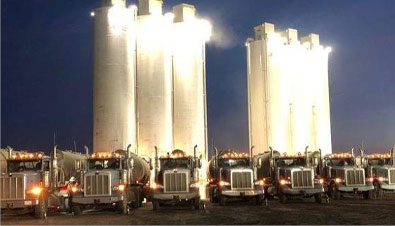 2011
The Midland Basin is opened to offer more opportunity for hauling sand
2014
Sand mines begin developing in East Texas, bringing new business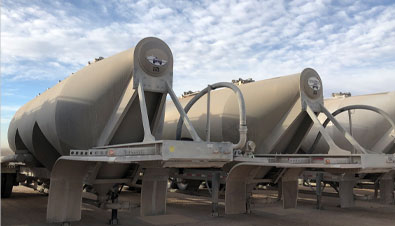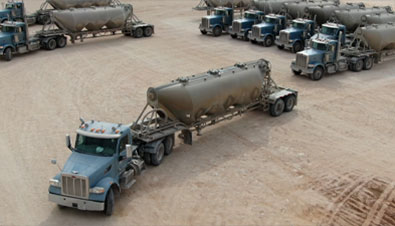 2016
The Delaware Basin opens to serve customers' needs in West Texas and New Mexico
2021
Chalk Mountain achieves a record milestone of 20+ million miles without a DOT-recordable preventable accident
Chalk Mountain continues expansion of sand hauling in the Delaware Basin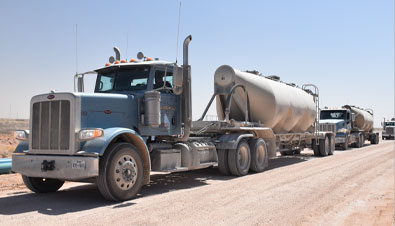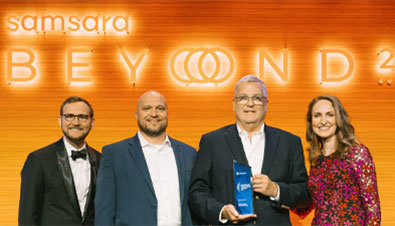 2022
Chalk is awarded the Samsara Safest Operator Award as well as the Texas Trucking Association Safety Contest Grand Champion and Great West Safety Awards